31 Years in 31 Days: Horror Flicks from 1990
1990 was certainly an interesting year for horror movies. On one hand, there were a ton released in 1990. On the other, a large chunk of that ton was pretty bad. (like Demon Cop and Killer Crocodile 2 bad…) But, BUT, the good, was really good. Chief among those was Jacob's Ladder starring Tim Robbins. This flick is fucking haunting. Robbins is a Vietnam vet suffering from PTSD (before we even called it that). Or at least we think that's what's happening since we see Jacob stabbed with a bayonet. The interplay between reality and fiction, and where Jacob fits into both are incredibly well done. I won't spoil the film for you since it is one you absolutely must see if you haven't. Just know that there are some super disturbing elements that will stick with you for a long, long time.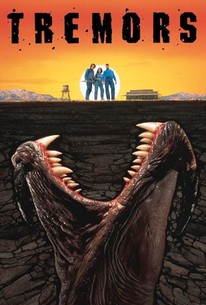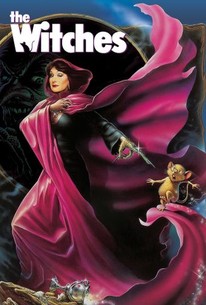 '90 also saw another notch on the horror film belt worn by Kevin Bacon with Tremors. Tremors is the story of giant, slug-like monsters with teeth terrorizing a quiet, unprepared town that just so happened to be an ex-mining town. Being a monster movie, Tremors is packed with tons of monster spots and jump scares. It's quite a bit of fun and a good time overall. Plus, it has a dope one sheet. Another monster flick in 1990 was The Witches, an adaptation of the Roald Dahl children's book. The movie itself is a relatively faithful adaptation with a phenomenal job by Anjelica Houston in the lead role. Being a children's book, the movie itself is pretty tame and relies on more gross out moments than outright scares. It is scary though, if you are young enough, and something that should absolutely be watched with kids.
Two other films from 1990 that are safe-ish for kids, depending on the kids, are Gremlins 2 and Arachnophobia. Gremlins 2: The New Batch is a worthy sequel to one of my favorite 80's films. Gizmo is just as adorable in this film as he was in the first and the Gremlins are even more creative. Wild, out-there, borderline ridiculous Gremlins are the stars here and the plot, as thin as it is, serves the movie well enough. It is comedy horror done right and a fun way to kill a few hours on an October night. Arachnophobia on the other hand, takes old school monster movie queues and ups the ante considerably. Spiders, obvi, are the star here and science is the villain. (damn those scientists!) More creepy than scary, Arachnophobia is a roaring good time with awesome creature designs, and was a wonderful platform for John Goodman to make his transition to the big screen.
Perhaps the best of the films released in 1990 however, was Flatliners. This film, another featuring Kevin Bacon, was directed by Joel Schumacher before he ruined the Batman franchise. In it, a medical student convinces his fellow students to find out what happens after you die. Each student is haunted by the visions they experienced during their death. The finale, while a tad underwhelming, carries a message about forgiveness that resonates with most. Flatliners is the type of movie that you have to give in to. If you question it too much, it's a terrible experience as there are problems. (it is a Schumacher film, after all.) That said, if you can allow yourself the suspension of disbelief, you will find a thoroughly entertaining, and thought-provoking film. Watch this before you see the remake. It has an excellent cast that does a great job.